No products were found matching your selection.
International OEM Slitting Service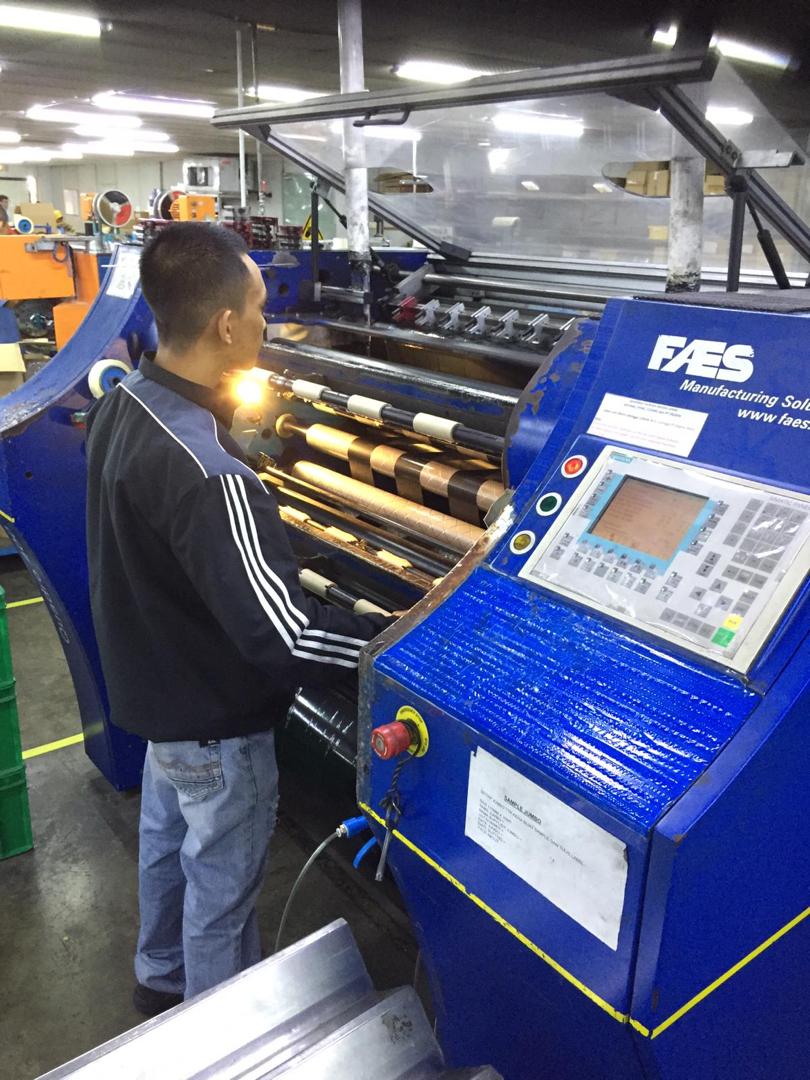 One-Stop Customisation.
Custom printing of TTR leader tape design and external carton packaging design.
Paper core and Plastic core (ABS material or HIPS material available).
Half inch core and One-inch core sizes available for both paper and plastic materials.
All plastic cores are manufactured in-house in our own injection molding facility to ensure shorter lead times for custom sizes.
Consistent and Reliable Quality.
Our factory is UKAS and ISO 9001:2015 internationally certified.
Unique 5-point QC inspection check for finished rolls.
Unique 5 step in-house Core processing techniques for optimum TTR winding performance (to avoid telescopic problems).
All plastic cores are manufactured in-house in our own injection molding facility to ensure consistent quality.
All slitting operators must have a minimum of 2 years experience as a trainee before being allowed to fully operate a slitting machine.
Wide range of printers for TTR and TTO for live quality testing using different specifications.
All paper cores used are sourced from a Fortune 500 listed company which specialises in paper packaging and is internationally certified to be environmentally friendly.
Machine Capability and Operational Capacity.
10 Fully operational slitting machines, majority from FAES (made in Switzerland) and IHLE (made in Germany).
24-hour factory capable of producing output of at least 15 million square meters per month.
Wholly owned warehouse facility capable of storing Eight 40ft containers at any one time. Warehouse is fully covered and has directed airflow to ensure goods are stored in right temperature and humidity conditions.
Goods can be shipped from either our warehouse in Singapore or Penang, Malaysia.
Cost Savings.
Tax incentives given for distribution across South East Asian (ASEAN nations) due to existing free trade agreements within the region.
Carton and paper products are sourced and manufactured locally to ensure low cost since raw material paper pulp is grown locally.
Malaysian factory operator wages are lower than that of China, allowing our services to save costs for our clients.
Confidentiality.
Fully legally-binding Non-Disclosure Agreements will be prepared and signed before commencement.
Factory tours do not permit any visitors into cordoned off areas where OEM projects take place.
Customer Track Record.
Our OEM customers are well-known industry brand names from France, Japan and USA.
Locally, we are proud to have existing contracts with governments in both Malaysia and Singapore.
Our track record for providing quality OEM slitting services span more than 20 years.