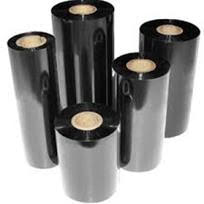 Since our inception in 1997, Omnimetric Technologies has been the premier TTR converter in the South East Asian region. Our track record includes being the exclusive OEM TTR converter in the region for one of the world's largest TTR manufacturers (a well-known French company), during the years 2000 – 2006 (before they eventually set up their own operations in Singapore).
Our existing OEM clientele include well known TTR manufacturers from Japan, China and Europe.
As of 2019, We currently have 8 high-speed slitting machines serving our OEM customers worldwide, with plans to add 2-3 slitting machines every subsequent year.
We believe the main contributing factors to our success are: Quality and Cost-Efficiency.
Quality
All slitting machine operators must have at least 1 year experience as an assistant before being allowed to handle slitting machines.
Our treated cores are sourced from a public-listed Fortune 500 American company.
We have a specialized core treatment process that changes accordingly to cater to the changing temperature and humidity climates of the TTR's intended destination so as to ensure minimal risk of telescoping of the slitted TTR rolls
Cost-Efficiency:
All our slitting machines are heavily automated.
Our packing and core cutting processes are fully automated so as to ensure consistent quality.
Packaging products are all sourced locally in Malaysia where the raw materials are situated.