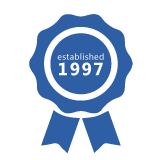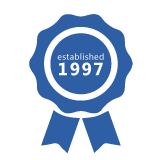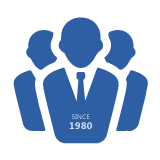 STRONG
MANAGEMENT TEAM
WITH EXPERIENCE IN
THIS INDUSTRY
SINCE 1980s.
PRODUCTS SOLD IN
SIX CONTINENTS
(Asia, Europe, North America,
South America, Africa and
Oceania).
ABOUT
OMNIMETRIC
Omnimetric Technologies Sdn Bhd was founded Malaysia in 1997 and has become one of the largest manufacturers of imaging products in South East Asia. Since 2000, Omnimetric Technologies has been awarded the prestigious ISO 9001 certification, a testament to the quality and international standards of manufacturing our customers have come to expect of us.
Our imaging products cater to the global imaging industry from our operational and marketing offices in Malaysia and Singapore.
We operate on a global scale with our products enjoying an international presence capable of serving the clients' requirements in Japan, USA and Germany.
At Omnimetric Technologies, we manufacture and market a broad range of quality and reliable imaging consumables. We are a leading manufacturer in the Asia Pacific Region and our products are marketed worldwide. Our comprehensive product range include Compatible Printer Ribbons, Typewriter Ribbons, Point-of-Sales Ribbons, Time Recorder Ribbons, Spool Ribbons, Wide Nylon Ribbons, Lift- Off Tapes, Thermal Transfer Ribbons (Barcode), Fax Ink Films, MICR Encoding Ribbons, Correction Tape, Cheque Writer Ribbons and Refills.
Our operations are focused and driven towards delivering products of the highest quality in the industry. To this end, Omnimetric Technologies sources for the best raw materials from various parts of the world and continuously invests in the latest high technology manufacturing equipment. In order to achieve our total commitment to quality, Omnimetric Technologies consistently provides specialized training for our employees. At the same time, Omnimetric Technologies engages in research and development so as to improve the print quality of our products as well as our production methods.
Omnimetric is the leading office manufacturer in Malaysia, offering a new platform for your organization to acquire all essential office stationery items more easily. We take pleasure in our extensive product line, which includes printer ribbons, fax ink films from Japan, typewriter ribbons, and other items. We also take pride in supplying products to OEM brand clients.
We realize how frustrating it is to make typing mistakes on a typewriter, so our typewriter lift-off tape is the perfect option for you. A typewriter lift-off tape helps you disguise typing errors on your typewriter. Furthermore, this lift-off tape offers crisp and exact results, letting you continue typing on your page. Without fluids, typewriter lift-off tape may be used to erase words and letters.
Moreover, a high-quality cash register ribbon produces lettering that is very sharp and clear and does not blur or smudge readily. Our cash register ribbon places a high value on the ink in which the ribbon is soaked: the quality of the printout, as well as the even distribution of colour along the length of the ribbon, ensure that all of your printing is smooth and easy to read, resulting in all of your accounts being clear and easier to manage.
OUR PEOPLE
Omnimetric Technologies prides itself on operational excellence, which can be directly attributed to our highly competent and diverse workforce.
We work hard to ensure that we recruit the right person for the right job, and through our individual performance management process evaluate and develop the capability of our people. This includes a successful leadership development program. Our core values of excellence, productivity, leadership, respect and teamwork underpin the way we work together to provide our customers with consistent quality products at a competitive price.
We value our employees, not just for what they do but for the way they take pride in doing it and we demonstrate our appreciation through our reward and recognition schemes.
Omnimetric employees are passionate about their work and we take pride in having a very low labour turnover rate in our industry.
OUR VISION
At Omnimetric, our vision is to provide our retail partners and customers with a superior quality product at competitive prices, whilst developing the brand into a market leader internationally. We aim to develop a network of distribution sites globally and eventually become the world's local source of quality imaging products.
OUR MISSION
Omnimetric seeks to create, improve and promote reliable imaging products that deliver consistent quality printing. We strive to grow our business with the same dedication, focus and consistency we use to manufacture our products.
WARRANTY
Omnimetric Technologies warrants its products to be free from defects in material and workmanship. Omnimetric Technologies shall not be responsible for any loss or damage of any of its products sold due to accident, abuse, mishandling or misuse. Liability under this warranty is limited to replacement of any product found to be defective under normal use and services for a period of six (6) months after date of shipment.
Failure to notify Omnimetric Technologies may result in the rejection of such claim. Products returned which are not defective will be subjected to restocking charge.
TERMS
International orders are shipped on "Cash In Advance" or "Irrevocable Letter Of Credit at Sight".
PRICES
All prices quoted are Ex. Works, and are subject to change without prior notice.
TRADEMARKS
All brand names or product mentioned are trademarks or registered trademarks of their respective companies.